Navigate Pro IP Softphone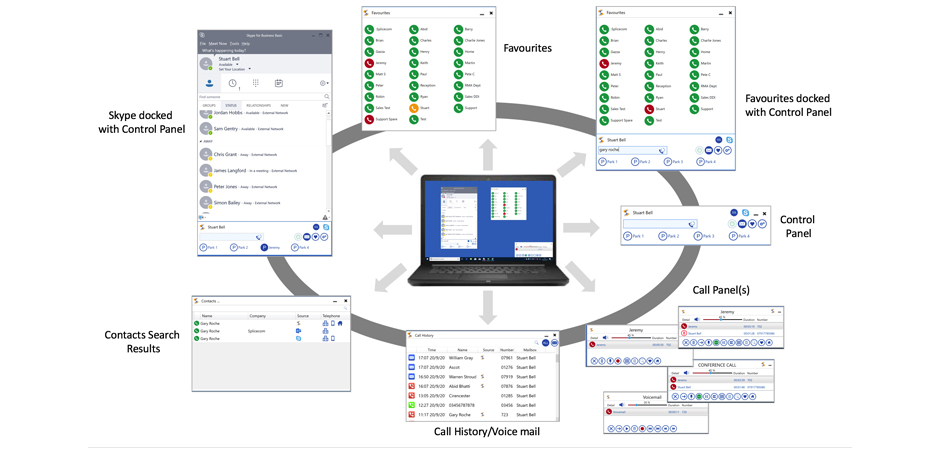 Navigate Pro is the UC client app that delivers the ultimate flexibility in business productivity. Now you can access all the benefits of an advanced UC service using SelectVoice, via your laptop or desktop PC.
Navigate Pro allows you to dispense with your desktop phone altogether. By using a broad range of Bluetooth or USB headsets in conjunction with your laptop/PC to make and receive phone calls, Navigate Pro becomes the perfect all-in-one business phone solution. Ideal for the infrequent phone user, staff who take a high volume of calls and prefer a headset, for enabling a mobile workforce, for those working at home, for situations where desk-space is at a premium, or those who simply want to save desk phone costs.
Softphone operation can also be used in conjunction with the SelectVoice hot desk facility allowing users to log in and out of softphone, desk phone and the iPCS Smartphone softphone application.
Headset integration includes 'click to answer' via the headset and the ability to mute the PC audio path when a call is presented e.g. when watching a training video. Additionally, for those who prefer not to always wear a headset, the ring can be presented to both headset and PC speakers.
Splicecom IP Softphone app for Microsoft Windows 10 laptops and PCs
Utilises Plantronics and Jabra USB/Bluetooth headsets or handsets with HID support
Turns your existing laptop or desktop PC into an IP system phone and delivers Splicecom's advanced IP telephony features;

Favourites
Call History
Visual Voicemail for Departments and Users
Call Park
Call Recording Mask
In-Call Control

Voice enabled integration with Microsoft Outlook and Skype for Business (licence required)

Outlook Contacts and Calendar
Highlight and Dial
Skype Contacts
Dial from Skype
Skype Presence